---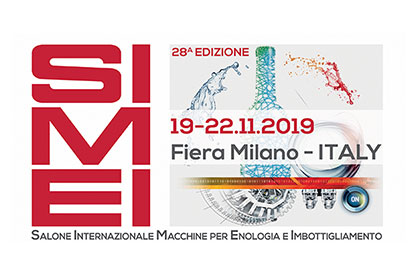 SIMEI 2019
We will be present at the 2019 edition of SIMEI - International Exhibition of Oenology and Bottling Equipment.
The Fair will be held from 19 to 22 November 2019 in Milan Fiera - Rho.
You will find us at stand 11E32 , we are waiting for you. P>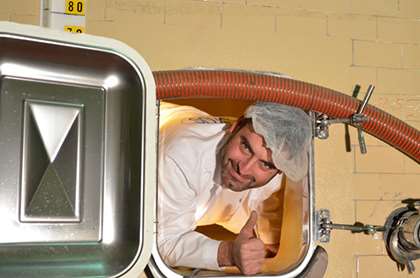 Five years' total warranty
Customer satisfaction has always been Baukos' key priority.
That's why all the jobs we do are backed by a five-year warranty that covers workmanship as well as possible defects caused by the materials used.
Our special warranty is extremely clear and reliable, and contributes to strengthening cooperation with our customers and facilitating their work.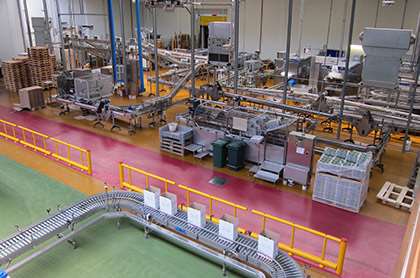 4000 m2 of floors for Cevico Group
Baukos is currently working on an important project at the Forlì headquarters of Cevico Group, one of Italy's most renowned wine producers.
In a first phase of the project our team carried out maintenance of the tanks, which involved sandblasting and epoxy coating the interior, and washing, epoxy coating and vinyl coating the exterior (a total of 3,000 m2).
Then, 4,000 m2 of industrial floors were treated with polyurethane cement: ochre was chosen for the carton packaging line, green for the glass bottle lines, and red for the forklift truck transit areas. Maintenance of the wine storage tanks is currently under way.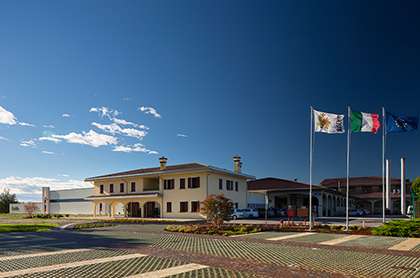 Cantina Maschio, Fontanelle, Italy
Baukos succeeds in building long-lasting relations with its customers because cooperation is always based on a common project that revolves around total quality, reliability and expertise.
This was also the case for our cooperation with Cantina Maschio, Fontanelle, Treviso, Italy. It all started back in 2011 when Baukos was commissioned to carry out the simple job of lining the pressure tanks. Cooperation is continuing today, as we have been asked to apply polyurethane resin floors containing red reactive aggregates throughout the wine-making facility. The floors will be fitted with stainless steel drains.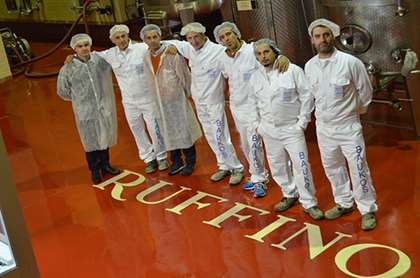 The Baukos team at Cantina Ruffino
Baukos also laid more than 1,000 m2 of floors over a concrete subfloor, which was completed with ducts. The subfloor was milled first, and then a primer applied, followed by three layers of epoxy phenolic resin coating in RAL colour 3012.
The wording 'Ruffino' was later added by inserting the individual characters manually into steel profiles.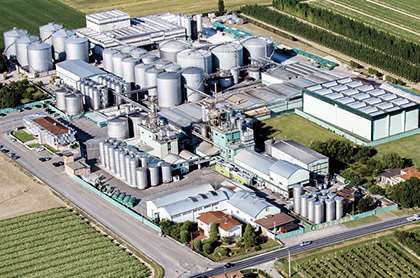 Mazzari: 8,000 m2 of tanks
In 2013 Baukos was commissioned by the historic Mazzari distillery at Sant'Agata sul Santerno, close to Ravenna, to carry out maintenance on its carbon steel tanks. We installed an epoxy lining to protect the tanks from distillation derivatives: 6 x 3,600,000 litre tanks for a total of 8,000 square metres.
We also carried out other significant works, including construction of the water treatment system, storage tanks, and epoxy and polyurethane based floors.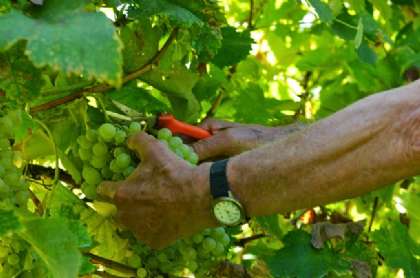 New floors at Le Giare
Work at the Le Giare winery in Ormelle, Treviso, began four years ago with the lining of tanks of various capacities from 20,000 to 60,000 litres. Baukos was then asked to lay new floors, which will be completed by November.
The existing subfloor was milled and reconstructed where necessary using an epoxy resin based mix containing quartz sand particles of selected sizes.
A single-colour finish was obtained by using an epoxy phenolic resin combined with coloured quartz sand particles. The resulting floor looks like marble, is non-slip and easily washable.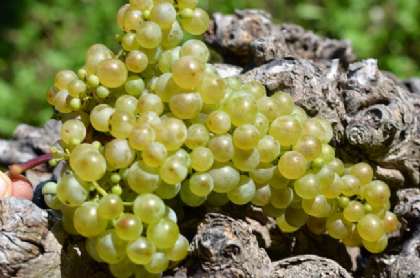 Casali dei Bianchini, Codroipo
At this new winery not far from the Tagliamento river in the Udine region, Baukos is currently completing the flooring in an area where steel tanks will be installed. The ochre polyurethane resin floor with reactive aggregates will be laid on a concrete subfloor previously prepared by the customer.
Baukos employees have also applied a food-grade epoxy coating to the hopper tank.